3 469 wines candidates
3,469 is the number of wines entered in the Concours de Bordeaux – Wines of Aquitaine.
The 63rd edition of the Bordeaux Wine AWards will have to decide between 3,469 samples of 94 appellations. 1,153 winemakers, cooperative cellars or wine merchants registered their wines.
Look at the detail
Of the 3,469 samples presented, 2,834 are red wines, 374 white wines, 161 rosé and clairet, 71 sweet and 29 crémants.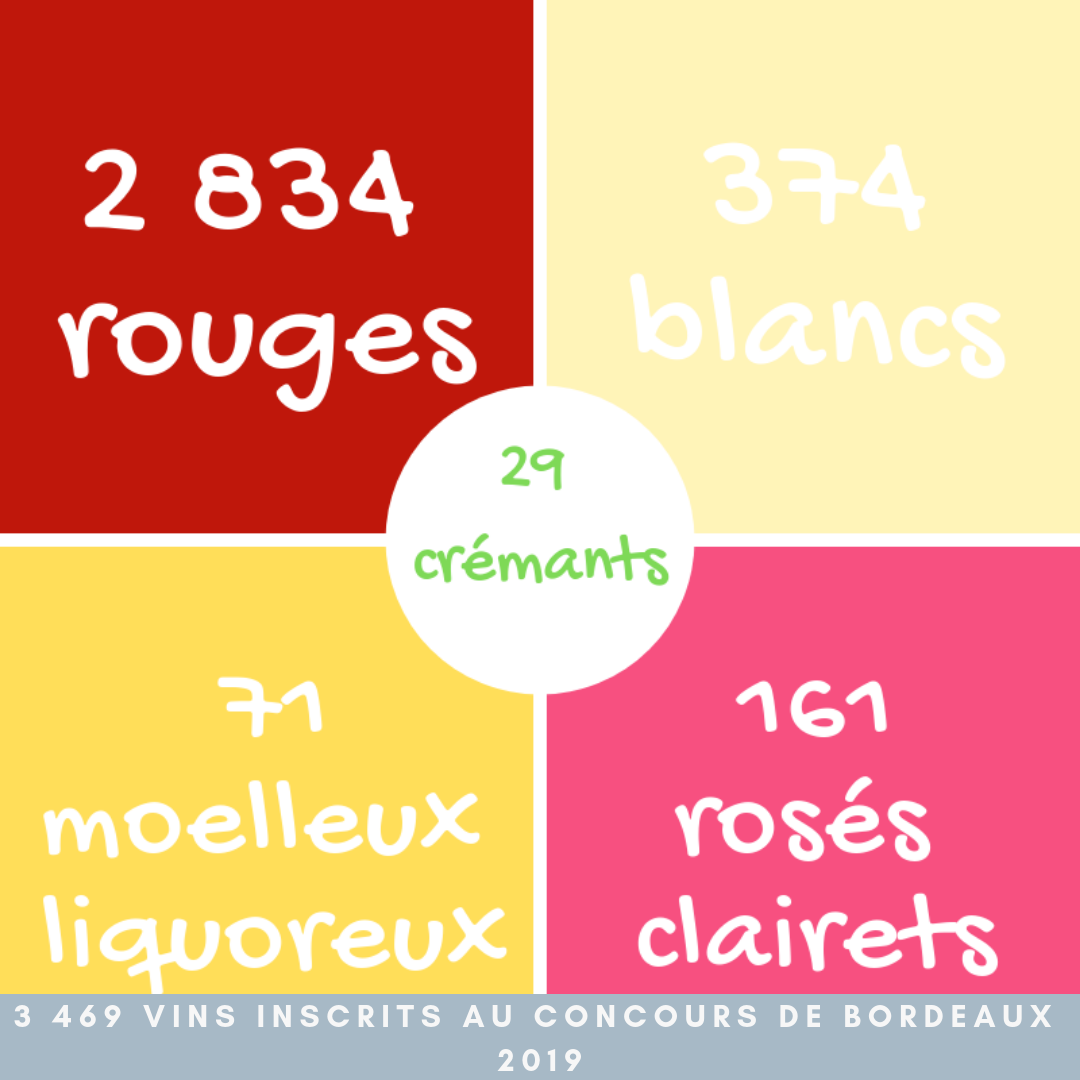 Of these wines, 3,145 come from Gironde, 214 from Dordogne, 58 from Lot-et-Garonne, 31 from Pyrénées Atlantiques, 19 from Landes and 2 from Gers.